Only here on our official website you get the best rate ever! Discounts on all available dates exclusively on this site!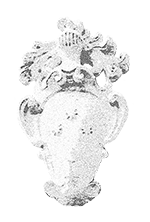 Villa Catarsena is located in the Municipality of Bibbiena, the cultural and economic center of the Casentino area at the gates of the Casentino Forest National Park.
Located at 450 meters above sea level, Villa Catarsena offers a perfect combination of the ancestral tranquility of a pristine valley and the essential charm of the nearby cities of Florence (65 km) and Arezzo (35 km).
The position is strategic to visit all the main historical sites of the Casentino: from the Sanctuary of La Verna, where St. Francis received the stigmata, to the Monastery and Hermitage of Camaldoli, which lies immersed in the beauty of a secular forest.

And again Bibbiena, home of a prestigious Archaeological Museum; the village of Poppi and its castle, a place dear to Dante Alighieri and architectural model of Palazzo Vecchio in Florence; Stia, the international center of wrought iron and location, like Poppi, of the Italian film "Il Ciclone".
In Casentino there are also some beautiful medieval castles, such as Romena, Porciano, Castel San Niccolò and others, many of which historically belonged to the Counts Guidi, lords of Poppi and of many other cities in Tuscany and Romagna.
The religious architecture offers the traveler some splendid Romanesque churches, such as the Pieve di Romena, Santa Maria Assunta in Stia, the parish church of San Martino in Vado a Strada, and others.
In addition to the cultural offer of the territory, the Casentino National Park features beautiful trekking paths and mountain bike itineraries where an encounter with  uncontaminated flora and fauna is guaranteed.