Only here on our official website you get the best rate ever! Discounts on all available dates exclusively on this site!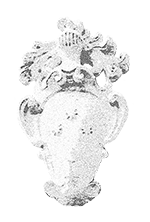 Distance from Villa Catarsena: about 20 Km.
The Monastery of Camaldoli, which also includes the millennium old Hermitage, is a monastic complex in the municipality of Poppi (Arezzo), in the heart of the Casentino Forest Park.
This sacred place was in the past also referred to by the name Fontebuona (or Fontebona) thanks to the quality of its waters. This community of Benedictine monks was founded around the year 1000 by San Romualdo.

The Sacred Hermitage and the Monastery, immersed in the beautiful Sacred Forest of the Camaldolese, symbolize two essential aspects of monastic life, solitude and communion.
The complex of the Monastery of Camaldoli brings together several buildings: the ancient Hospice or Foresteria, the church and the Monastery, erected starting from 1046. Instead the works for the construction of the sober current monasterial building were begun in 1500 and ended in 1611.
Among the works of art housed in the monastery, seven tables by Giorgio Vasari deserve a mention.
The main altarpiece depicts the Deposition from the Cross and is located on the altar. Under the grates on the balcony overlooking the monastic choir there are two other small tables, depicting San Donato and San Ilariano.
Two other Vasarian shovels are placed in the chapels near the presbytery. One represents the Nativity of Christ, the other the Virgin Enthroned between St. John the Baptist and St. Jerome, in the landscape in the background of this work are depicted the monastery and the hermitage of Camaldoli as they appeared in the sixteenth century.
The Hermitage of Camaldoli is located three kilometers from the Monastery, in an isolated position with respect to the other buildings. It was founded in the 11th century by San Romualdo, from Ravenna.

Romualdo came to this place around 1023, at the end of his life spent reorganizing the Benedictine order. Arriving at the clearing of the Amabile field, he founded the Eremo, while in Fontebona he reorganized the existing travel station that housed the pilgrims.
It is located at 1100 meters above sea level and is where the Camaldolese monks, belonging to the order of San Benedetto, still live. In the Hermitage of Camaldoli it is possible to visit the guesthouse, the ancient refectory, the church and the cell of San Romualdo.
---
DIRECTIONS TO REACH CAMALDOLI