Only here on our official website you get the best rate ever! Discounts on all available dates exclusively on this site!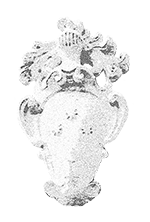 Di seguito riportiamo le risposte alle domande più frequenti. Non esitate a contattarci per altre informazioni ed esigenze.
_ What time is it possible to check in?

Arrival is from 16.00 to 20.00.In case of late arrival or special needs, please notify us in advance.

_ What time is check out?

Check out is expected by 10.00 AM.

_ Where can I park the car?

You can park safely within the property.
Parking is free.

_ What is included in the price of the Villa or the Apartments?

The rent per week or for shorter periods typically includes all the facilities that you find described on the page "Services" except those marked as "on demand."

_ In which months is the pool open?

Of course it depends on the weather,;typically from mid-April to mid-October or a little further.

In the cooler periods, the pool can be heated on request, please consider that this has to be arranged well in advance (from April, May, and after the first week of September to October).

_ Is it possible to smoke in the structure?

It is not possible to smoke in the Villa and in the Apartments.However it is possible to smoke in the open spaces and near the pool.

_ Are animals allowed?

Small pets are allowed for free, without any extra extras.
For large animals a little extra is required.
In any case, guests are kindly invited to communicate the presence of a 4-legged friend.

_ Which credit cards are accepted?

_ If I had to cancel the reservation, what are the cancellation rules?

In general, after booking a deposit must be sent (normally 30%) which will not be returned in case of cancellation. In some cases a different cancellation policy may be agreed upon.

_ Are there restaurants nearby?

Certainly, when you arrive we will be happy to show you some excellent Tuscan restaurants nearby. The nearest restaurants are 5 km away (less than 10 minutes by car).

_ Is WIFI available in the building?

Wifi is available and free in the living rooms. The signal may not arrive in all bedrooms.