Only here on our official website you get the best rate ever! Discounts on all available dates exclusively on this site!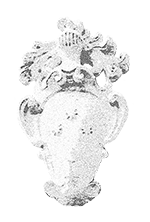 SANCTUARY OF S. MARIA DEL SASSO
Distance from Villa Catarsena: about 5 Km.
The Sanctuary of Santa Maria del Sasso is located near Bibbiena.
The name of the Sanctuary derives from the sighting on a large boulder, during the year 1347, of a white dove and, by a little girl, of a "beautiful woman in white clothed".
At that time a small church was built on the site, built by the hermit Martino.
Popular belief holds that these apparitions were an omen of the plague of 1348, a terrible calamity from which the city of Bibbiena remained miraculously immune thanks to their devotion to the Madonna del Sasso.
The original church was destroyed in 1486 by a fire.
Work began on the reconstruction and expansion of the present sanctuary, supported by Girolamo Savonarola, who is considered the founder.

Savonarola wanted to expand the presence of Dominican friars there. The new church was then completed and consecrated in 1507 and is a splendid example of Renaissance religious architecture.
The large boulder was intentionally left inside the building and is still visible inside it in a specially built chapel.
In the crypt of the Sanctuary is venerated the Madonna del Buio, a wooden statue executed in 1450 by the sculptor Cavalcanti.
The complex of the Sanctuary, formed by the cloister, convent and churches, has been recognized as a "National Monument" by the Italian State.
---
PHOTOS OF THE SANCTUARY OF S. MARIA DEL SASSO
DIRECTIONS TO REACH THE SANCTUARY OF S. MARIA DEL SASSO