Only here on our official website you get the best rate ever! Discounts on all available dates exclusively on this site!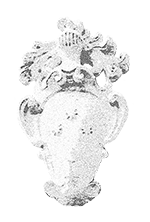 NATIONAL PARK OF THE CASENTINO FORESTS
Distance from Villa Catarsena: about 15 Km.
The National Park of the Casentino Forests, Monte Falterona and Campigna was established in 1993 to protect a large area between Tuscany and Romagna.
The state management of these forests dates back to the first half of the nineteenth century when, at the behest of Grand Duke Leopold II, the Bohemian engineer Carlo Siemoni began an organic reforestation plan for the "Royal Forests of the Alpe Casentinese".

The Park presents a morphological level of narrow valleys set into the Romagna side and a gentler conformation as far as the Tuscan side is concerned.
The Tuscan side stretches from a small tip in the Mugello area to the entire Casentino area up to Monte Penna where the complex of the Franciscan Sanctuary of La Verna rises. The ancient forest complex of the Casentino Forests is the fulcrum of the current National Park.
The Foreste Casentinesi National Park boasts a remarkable scenic beauty that has not failed to inspire saints, painters, writers and artists over the centuries.
Among them stands Dante Alighieri who, impressed by the Acquacheta waterfall, wanted to include it in a song from Hell.
The park has two extraordinarily important and fascinating places from the spiritual and historical point of view:
the Hermitage of Camaldoli, founded in 1012 by San Romualdo, who chose this splendid place surrounded by thick fir forests as a place of retreat and meditation , recognizing the importance of wood care as becoming part of the rule of the order.
The Sanctuary of La Verna, built on the mountain that St. Francis received as a gift in 1213 to make it a place of hermitage, which dominates impressive cliffs and rocky cliffs on one side and, on the other, is protected by the centuries-old forest of fir and beech preserved intact for almost eight centuries by the Franciscans.
The presence of these communities undoubtedly enriches the park, making it unique on the national scene and physically witnessing how man can live in harmony with nature.
---
DIRECTIONS TO REACH THE PARK